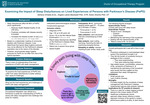 Description
Introduction: This investigation aimed to examine the lived experiences of PwPD who suffer from insomnia. Sleep disturbance affects up to 96% of individuals with PD. The non-motor symptom (NMS) significantly reduces HR-QOL, positively correlates with disease severity and duration, and increases the disease burden of care. Due to the nature of the disease, typical sleep hygiene protocols may not be the most effective intervention for this population. Understanding their challenges is vital to developing a sleep hygiene protocol tailored to their needs.
Methodology: A pilot qualitative study using an interpretive phenomenological analysis (IPA) with PwPD (N=12). The study received IRB approval. The inclusion criteria for the participants include a score of >18 on the MOCA, reporting any of the sleep issues listed on the PDSS, being older than 50, and having transportation to attend the in-person focus group. Data collection consisted of two focus groups (n=6) using a semi-structured format. Data analysis included open coding, memoing, fracturing the data, and examining emerging themes. The IPA methodology allowed the investigator to take a constructivist approach and examine the data generated in the study within the context of the extant literature to understand the unique experiences of PwPD and sleep issues prevalent with PD.
Findings: The superordinate theme that emerged was a "lonely path dealing with sleep issues" or PwPD. The subordinate themes included: "need a crane to lift—to roll over", "Knobs to tune" (strategist), maintaining the well-being of the household, and dealing with the intersectionality of life,
Conclusion: Saturated and unsaturated superordinate themes generated will be utilized to engage in a larger study to establish sleep hygiene recommendations unique to the PD population. It will also be used to increase awareness of sleep issues to advocate for a healthcare support system that caters specifically to the sleep needs of PwPD.
Publication Date
Spring 5-6-2023
Publisher
University of St. Augustine for Health Sciences
Keywords
Parkinson's disease, sleep disturbances, focus group, IPA
Medical Subject Headings
Parkinson Disease; Sleep; Sleep Wake Disorders; Sleep Initiation and Maintenance Disorders; Occupational Therapy; Focus Groups; Qualitative Research
Disciplines
Mental and Social Health | Occupational Therapy | Sleep Medicine
Recommended Citation
Ornelas, A., Blackwell, A., & Aranha, K. (2023, May 6). Interpretive Phenomenological Analysis [IPA]: Examining the Impact of Sleep Disturbances on Lived Experiences of Persons with Parkinson's Disease (PwPD). Poster presented at the Virtual OTD Capstone Symposium, University of St Augustine for Health Sciences. Retrieved from https://soar.usa.edu/otdcapstonesspring2023/37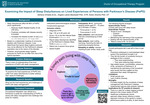 COinS