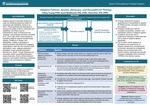 Description
Background: Adaptive apparel is specially designed to make the dressing experience easier for individuals with disabilities (Azher et al., 2012). Some barriers to accessing adaptive apparel include limited retailers, limitations in design, and affordability. Though dressing is an occupation within occupational therapy's scope of practice, there are limited research, programs, and projects defining occupational therapy's role and presence in adaptive clothing.
Objective: The purpose of this study was to examine and understand individuals with disabilities' perceptions and experiences of fashion and apparel, and to better define occupational therapy's role in this field.
Methods: The qualitative study used unobtrusive methods to collect and analyze publicly accessible audiovisual and written records related to dressing and apparel from individuals with disabilities, and/or their caregivers. Thematic analysis was used to derive meaningful themes from the data. The 5F framework for wearable designs was used to compile and sort the data for design considerations from a consumer perspective.
Results: From the 66 sources, 5 themes were derived: difficulty finding apparel connected to person and environment, humanizing who we are, fashion for environment expectations increase demand for varying apparel, flexibility of self-expression, and perceptions influence desire and engagement for apparel. The 5f framework contained 10 categorized conditions sorted into fit, function, fastener, fabric, and fashion from the user and/or caregiver perspective.
Conclusion: The research contributed to the literature regarding individuals with disabilities' perceptions and experiences with apparel, as well as occupational therapy's needed presence in adaptive apparel. The information from this research provided more insights into adaptive apparel design considerations, occupational therapy's role in this field, and a Call to Action for increasing accessibility to adaptive apparel.
Publication Date
Fall 12-9-2021
Publisher
University of St. Augustine for Health Sciences
Medical Subject Headings
Disabled Persons, Clothing, Attitudes, Self-Help Devices, Occupational Therapy, Qualitative Research
Disciplines
Occupational Therapy
Recommended Citation
Truong, T., MacDermott, S., & Park, K. (2021, December 9). Adaptive Fashion: Access, Advocacy, and Occupational Therapy. Poster presented at the Virtual OTD Capstone Symposium, University of St Augustine for Health Sciences. Retrieved from https://soar.usa.edu/otdcapstonesfall2021/9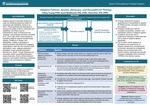 Included in
COinS