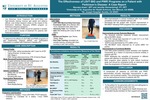 Description
Background: The prevalence of Parkinson's Disease (PD) drives the search for effective interventions. While LSVT-BIG and high-intensity training improve gait speed and balance deficits, only limited research exists on the impact of the Parkinson's Wellness Recovery (PWR!) program on PD symptoms. Thus, LSVT-BIG and PWR! should be explored in tandem as standardized treatment for patients with PD.
Purpose: The primary purpose of this case report is to determine the effects of LSVT-BIG and PWR! programs on gait impairments, balance deficits, and participation restrictions in a patient with PD.
Case Description: A 74-year old male with PD attended PT with a referral for LSVT-BIG, given PD progression. The patient fell twice recently and reported no changes in function with medication. PT treatment began on October 7, 2019 with 16 sessions of LSVT-BIG by certified SPT and OT. Initial evaluation revealed the following outcomes: Mini-BEST of 13/28, Five Times Sit to Stand (5xSTS) of 12.9 s, Timed Up and Go (TUG) of 13.21 s, TUG-Cognitive of 24.11 s, and TUG Manual of 14.7 s. Following completion of LSVT and reevaluation, the patient was approved for 12 sessions of PWR! program.
Methods: The patient completed the 4-weeks LSVT-BIG training protocol for four 1-hour PT and OT sessions weekly. Sessions included 7 maximal daily exercises with large-amplitude movements in multidirectional planes. Other components included sit-to-stands, hierarchy tasks of car transfers, and gait. At the conclusion of LSVT-BIG, the patient began PWR! training in various positions, such as prone and quadruped, to assist with fall recovery and bed mobility. Patient was provided with HEP of both maximal daily exercises and PWR! moves.
Results: After 16 total sessions of LSVT-BIG, the pt. improved on his TUG Cognitive to 15 s, but his 5xSTS was 12 s. Following 8 sessions of PWR!, the patient attained the following: Mini-BEST of 25/28, 5xSTS of 9 s, TUG of 11 s, TUG Cognitive of 11 s, and TUG Manual of 10 s.
Discussion: The temporal outcome measures showed improvement above the MDC values. The TUG manual task improved 4.7 sec and 13.11s in TUG cognitive task (TUG MDC 3.5 s), The patient's 5xSTS score decreased by 3.9 s (MDC 3.6 s) and his Mini-BEST score improved by 12 points (MDC 5.9 points). Thus, both programs allowed the patient to work towards functional goals and should be considered jointly as avenues to slow down the progression of Parkinson's disease.
Conclusion: After 24 sessions of LSVT-BIG and PWR!, the patient demonstrated improvements in gait, balance, posture, and functional mobility. He was able to walk safely and negotiate car transfers with ease. Specifically, he demonstrated dramatic changes in the Mini-BEST of 12 points, 5xSTS of 3.9 s, TUG Cognitive of 13.11 s, and TUG Manual of 4.7 s. Given these findings, the patient benefited from the combinatory LSVT-BIG and PWR! approach. Future research into the specific benefits of each program may be beneficial.
Publication Date
Spring 4-22-2020
Keywords
Parkinson's Disease, Rehabilitation, Balance
Medical Subject Headings
Parkinson Disease, Voice Training, Rehabilitation, Gait, Postural Balance,
Disciplines
Neurology | Rehabilitation and Therapy
Recommended Citation
Imam, N., & Dannenbring, J. (2020, April 22). The Effectiveness of LSVT-BIG and PWR! Programs on a Patient with Parkinson's Disease: A Case Report. Poster presented at the Campus Research Day Symposium, University of St Augustine for Health Sciences. Retrieved from https://soar.usa.edu/casmspring2020/1 Imam, Naureen and Dannenbring, Jennifer, "The Effectiveness of LSVT-BIG and PWR! Programs on a Patient with Parkinson's Disease: A Case Report" (2020). San Marcos, Spring 2020. 1.
Retrieved from https://soar.usa.edu/casmspring2020/1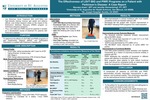 Included in
COinS