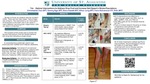 Description
Background: The mechanism of stroke or cerebral vascular accident (CVA) is an interruption of blood flow to the brain, which can result in many different neuromuscular impairments including drop foot. There is limited research focusing on comparative interventions for gait improvement in early stroke.
Purpose: The purpose of this study was to review the various physical thereapy interventions to benefit patients with drop foot following a single stroke.
Methods: A comprehensive systematic search was conducted within the PubMed and ProQuest databases. This study examined papers assessing conventional physical therapy for stroke patients with drop foot who had their 1st stroke and treatment within the 1st year.
Results: The study identified five interventions including, kinesiotaping, ankle-foot orthosis with drop foot stimulator, treadmill training with Thera Band, functional electrical stimulationn, and neuromuscular electrical stimulation. Outcome measures (OMs) related to gait speed were assessed to determine effectiveness of treatment.
Conclusions: All five interventions were found to be effective in improving gait speed and OMs, such as Berg Balance Scale (BBS), Meter Walk Test(10MWT), Timed Up and Go (TUG), and Fugl-Meyer Assessment Lower Extremity (FMA-LE). These OMs can be correlated towards fall risk. Results are also dependent on compliance and patient preference, not just clinical results.
Publication Date
Summer 8-19-2020
Publisher
University of St. Augustine for Health Sciences
Medical Subject Headings
Stroke, Gait Disorders, Walking Speed, Foot Orthoses, Athletic Tape, Electrical Stimulation, Physical Therapy Modalities, Systematic Review
Disciplines
Neurology | Physical Therapy | Physiotherapy | Rehabilitation and Therapy
Recommended Citation
Tran, C., Ngo, T., Hazlett, D., Jung, E., & Alshammari, F. (2020, August 19). Optimal Interventions to Address Drop Foot and Increase Gait Speed in Stroke Populations. Poster presented at the Campus Research Day Symposium, University of St Augustine for Health Sciences. Retrieved from https://soar.usa.edu/casmsummer2020/9 Tran, Christopher; Ngo, Tommy; Hazlett, Dana; Jung, Ethan; and Alshammari, Faris, "Optimal Interventions to Address Drop Foot and Increase Gait Speed in Stroke Populations" (2020). San Marcos, Summer 2020. 9.
Retrieved from https://soar.usa.edu/casmsummer2020/9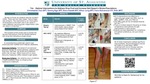 COinS